---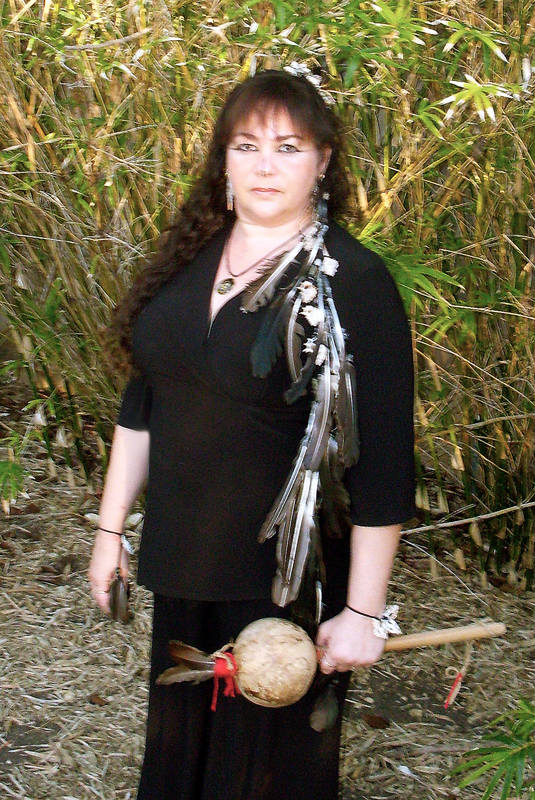 Dr. Ana María Tekina-eirú Maynard
President - Researcher - Coach - Consultant
Biography & Taino Spirit
With roots in the mountains of Puerto Rico, Dr. Ana María Tekina-eirú Maynard is a blood descendant of the Tainos from Boriken (Puerto Rico). Her family line dates back to the Arcaicos (Ancient Ones), the Island's earliest inhabitants. She is a Certified Master Spiritual Life Coach (MCC, CLC, CSC) and a credentialed Associate Certified Coach (ACC) by the International Coach Federation. She complements her indigenous training and life experiences with professional development in holistic and integrated health, stress management, and ecotherapy.
Tekina-eiru enjoys living an inspired life, where Semign (God) and Attaabey (Mother Earth) communicate with humanity through expressions of nature that guide and bring meaning to life. She enjoys sharing Nature's timeless wisdom through interactive workshops based in her published book -- When Nature Sings: A Taino Journey -- including self-care for caregivers and healers of all disciplines. Her bilingual book and interactive workshops were developed with support of the National Endowment for the Arts, and the Texas Commission on the Arts, through a grant from the Mid-America Arts Alliance; and through awards from the City of Austin Cultural Arts Division and Humanities Texas, with umbrella support of La Pena.
Tekina-eirú is a consecrated Elder of El Concilio Taino Guatu Ma-cu A Boriken, a Taino pueblo based in the mountains of Cayey, and a Tekina -- a teacher of Taino traditions, and a writer of ceremonial music and dance. She enjoys composing Areytos accompanied by bone and clay flutes in the rhythmic traditions of her Taino Pueblo, and songs accompanied by guitar in Jibaro-style fused with Taino language. Tekina-eirú named the Austin YWCAA Woman of the Year for Arts (2005), and was recognized for her contributions to the Taino community with an Areyto Award for Dance and Theatre (2009).
Tekina-eirú Amerindian Mitochondrial DNA identifying her as Taino from Boriken (Haplogroup A-1) was "confirmed" by Juan Carlos Martinez Cruzado, Professor of Genetics at the University of Puerto Rico-Mayaguez in 2008, and further identified that her family's Boriken origins were of the Arcaicos, the ancient peoples that predated the Tainos. The DNA results were of no great surprise to her Mom, who wondered what was the question.
Dr. Maynard is an innovator (11 patents) holding a doctorate in Electrical and Computer Engineering from Carnegie Mellon. She is the Founding Executive & Artistic Director of the Puerto Rican Cultural Center in Austin. Her combined expertise is unique in Texas and the Southwest.
---
Contact Information

Dr. Ana María Tekina-eirú Maynard

Email:

amg@flametree.com

Tel:

+1 512 672 6752

US Mail:

Dr. Ana María Tekina-eirú Maynard
Flametree Corporation
15228 Quiet Pond Court
Austin, TX 78728-4555
---
Copyright ©1995-2021 Flametree Corporation. All rights reserved.