---
ABOUT ME
Dr. Ana Maria Tekina-eiru Maynard is a blood descendant of the indigenous Tainos from Boriken (Puerto Rico). She is a Master Certified Spiritual Life Coach (MCC, CLC, CSC), as well as certified group and laser coach (CGC, CLAC) through the International Coach Federation approved World Coach Institute. She is a Credentialed Associate Certified Coach (ACC) by the International Coach Federation (ICF). Tekina-eiru also complements her indigenous training and life experiences with professional development in holistic and integrated health, stress management, and ecotherapy. She is a Druid Apprentice with the Ancient Order of Druids in America.

Tekina-eiru is dedicated to serving Healthcare Practitioners facing compassion fatigue and burnout. She is also an experienced Life Coach for Personal Transformation, for challenges in need of a breakthrough. Tekina -eiru lives an inspired life, where God and Mother Earth communicate with humanity through expressions of nature that guide and bring meaning to life. She enjoys sharing Nature's timeless wisdom through interactive workshops based in her published work -- When Nature Sings: A Taino Journey -- including self-care for healers of all disciplines.

Dr. Maynard is an innovator (11 patents) holding a doctorate in Electrical and Computer Engineering from Carnegie Mellon. Her combined expertise is unique in Texas and the Southwest. She brings impact when creative, outside-the-box invention and her multi-disciplinary combination of skills will differentiate.




Contact Dr. Maynard to learn more about one-on-one and group coaching.
Or, subscribe to her newsletter.
amg@flametree.com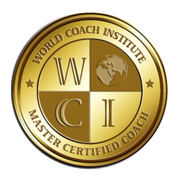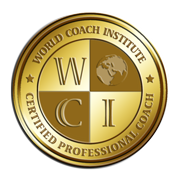 To learn more: Professional Vitae & Biography
---
Contact Information

Dr. Ana María Tekina-eirú Maynard

Email:

amg@flametree.com

Tel:

+1 512 672 6752

US Mail:

Dr. Ana María Tekina-eirú Maynard
Flametree Corporation
15228 Quiet Pond Court
Austin, TX 78728-4555
---
Copyright ©1995-2018 Flametree Corporation. All rights reserved.