---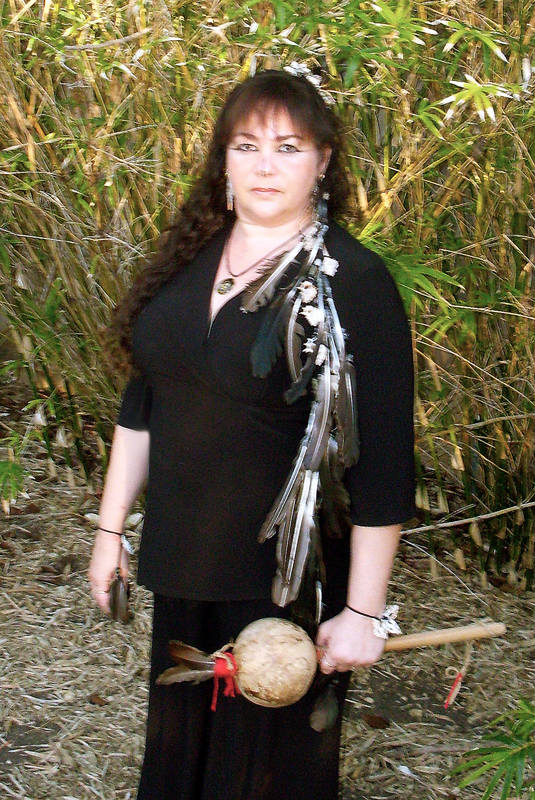 Workshops in Puerto Rico's Cultural History
Educational keynotes and workshops serve the general public as well as the corporate sector, academic programs, seminars, conferences, associations, and special groups with goals beyond performance arts -- including team building, and diversity and cultural competence education in Hispanic/Latino, Afro-Latino, Caribbean-Native cultures. Topics include:
The History of Puerto Rico through Music and Dance - educational and entertaining talk traces the history of Puerto Rico that developed rich cultural traditions and its people, beginning with the Taino legacy that is Puerto Rico's primera raiz (first root) to our Bomba, Plena, Seis, and Danza. Features video clips of music and dance traditions based in native Taino, Spanish, and West African heritage. Presentation includes live native Taino music, original compositions on bone and earth clay flutes. Participation in Puerto Rican dance upon request!

Puerto Rico's Taino Heritage - educational talks take the audience beyond cultural pride. Dr. Maynard is Taino by blood, Tekina-Suania (teacher of Taino traditions in the Americas), and a consecrated Elder for her Taino community, the Pueblo of Guatu Ma-cu in the mountains of Boriken (Puerto Rico). Presentations include:

Taino 101: History, Myth and Reality - Tekina-eiru brings visibility to the restoration efforts of her people through her lecture series that takes the audience through Taino history of Boriken, as documented by the Chronicles of Pane, Las Casas, and others, supplemented with oral history. Results of NSF Research in mitochondrial DNA (mtDNA) that is rewriting Taino history is shared, and traditions being rescued, restored, and preserved by her pueblo of Guatu Ma-cu A Boriken are presented. Lecture features live Taino music, original compositions on bone and earth clay flutes.

When Nature Sings: A Taino Journey - Inspirational talks and interactive workshops combine inspirational anecdotes based in Taino spirituality, original photography, and live Taino flute music (original compositions) to share nature's wisdom. Uplifting participation in music-making and role playing shares insights, encourages meaningful discussion, and provides "tools" to take home that can be used in everyday life. Read more!

The Rich History of Puerto Rico - educational and entertaining talks bring awareness of often-forgotten elements from Puerto Rico's rich history. Topics include but are not limited to:

Puerto Rican History - From Taino to West Side Story
The History of Slave Rebellion in Puerto Rico
The Pirate Cofresi, Puerto Rico's Robin Hood
Vaqueros (Cowboys) of Puerto Rico and contribution of the horse
Casa Pueblo - the common people really can change the world
Women's contribution to Garment Industry Labor Movement
Baseball History, the known and unsung heroes
Hurricane History in Puerto Rico
Peleas De Gallos
Parrandas, a sunset to sunrise tradition!
Comparitive study - Baquine (Loiza) and Velorio de Angelitos (Jibaro)
British Invasion of 1797
History from 16th to Early 19th Century
Abolition of Slavery
Coffee in Puerto Rico
Birth of our Flag
1950s Great Migration
Santiago Apostol and the Vejigante
Society & Culture of our West African Roots
Celestine Cordero, Defender of the Children
Contact us to request a keynote talk or custom workshop.
---
Contact Information

Dr. Ana María Tekina-eirú Maynard

Email:

amg@flametree.com

Tel:

+1 512 251 8122

US Mail:

Dr. Ana María Tekina-eirú Maynard
Flametree Corporation
15228 Quiet Pond Court
Austin, TX 78728-4555
---
Copyright ©1995-2022 Flametree Corporation. All rights reserved.