---
Feeling exhausted? Drained from stress?
Do you take care of YOURSELF?
Spiritual Life Coach for Healthcare Practitioners Facing Compassion Fatigue or Burnout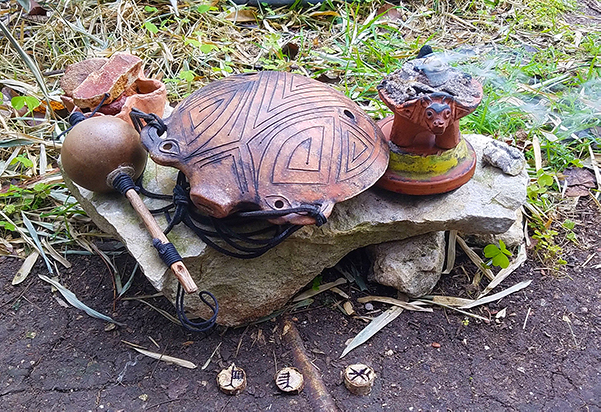 Anyone who helps others overcome physical, emotional, mental, or spiritual problems is a healer. Unfortunately, people who devote their energy to serving others often feel a growing sense of mental and physical exhaustion. Left untended, they face compassion fatigue or burnout.

Healers walk many paths:

physicians, surgeons, and nurses
psychiatrists, psychologists, and counselors
emergency medical technicians (EMT) and paramedics
social workers, ministers, coaches
other medical and mental health professions
educators and caregivers also give of themselves to benefit others.

Indigenous wisdom teaches that you cannot heal if you are broken.

Are you feeling like there is not enough time to take care of everyone, and yourself as well. Let me show you how!

I am an indigenous woman and a logical, creative thinker who is dedicated to serving healers who are facing compassion fatigue or burnout. Healthcare practitioners are a "light" to healing. If that light goes out, it is lost for many.

I will help you revitalize your spirit by helping you transform:

consuming work-life imbalance to include restorative self-care
physical exhaustion from overload that has you on the path to compassion fatigue or burnout
emotional fatigue from personal challenges brought on by overload

I will help you develop a healing and transformative connection to nature that works with your beliefs and lifestyle.




**ASK** for your FREE Discovery Session (email amg@flametree.com)
I can help you find CLARITY and experience a breakthrough.

In Austin? Let's have a session over Puerto Rican coffee on my peaceful back porch!




Contact Dr. Maynard to learn more about one-on-one and group coaching.
Or, subscribe to her newsletter.
amg@flametree.com




To learn more: Professional Vitae & Biography




---

Contact Information

Dr. Ana María Tekina-eirú Maynard


Email:

amg@flametree.com

Tel:

+1 512 672 6752

US Mail:

Dr. Ana María Tekina-eirú Maynard
Flametree Corporation
15228 Quiet Pond Court
Austin, TX 78728-4555

---

Copyright ©1995-2018 Flametree Corporation. All rights reserved.